Click here to book a free Power BI online demo.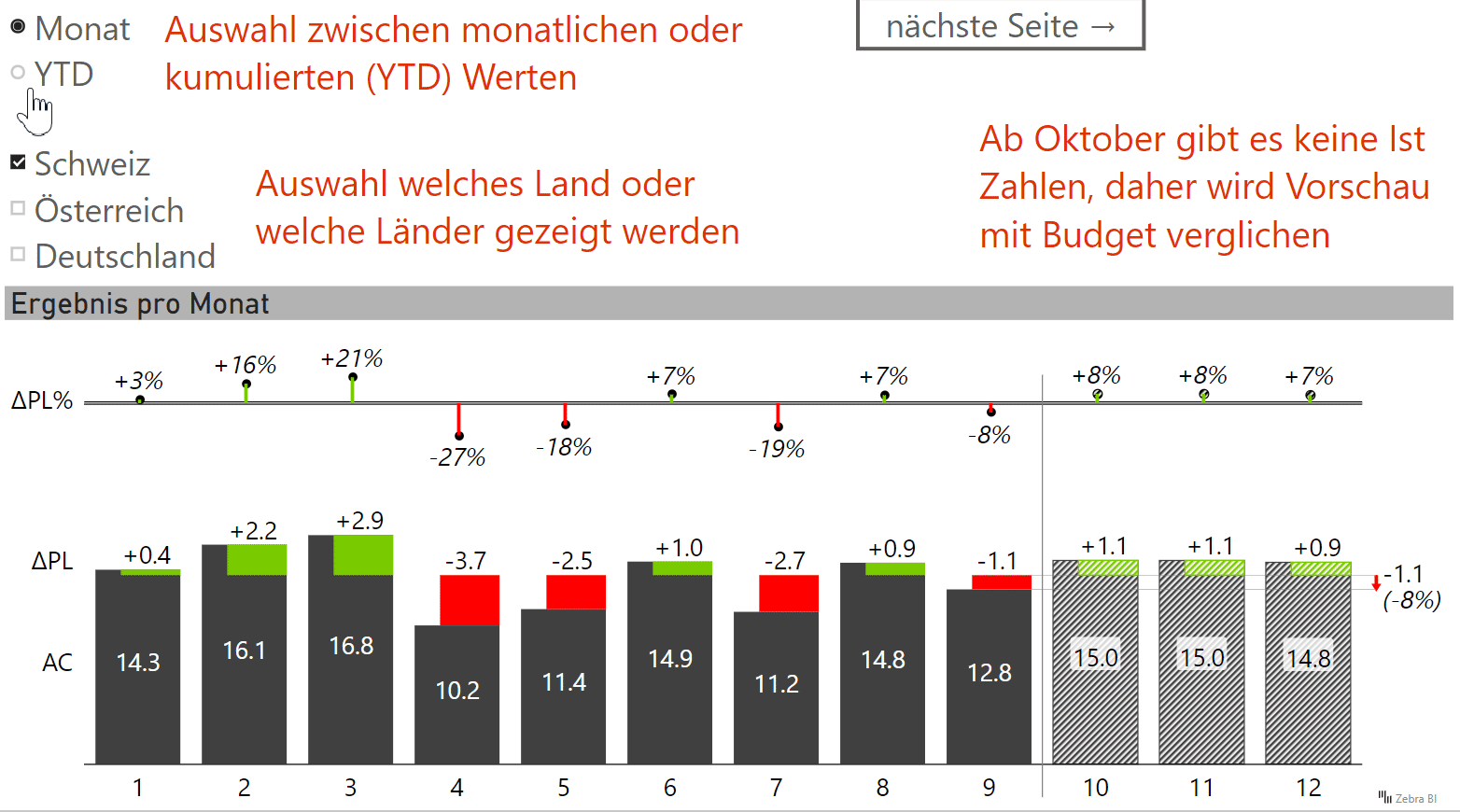 This report does not show a specific company, but a few of the features we like to use.
With this report, the performance of a retail business can be filtered according to various criteria. It can be used to precisely determine which products perform particularly well or badly in which regions.
This showcase shows the sales development per country and contains a remarkable tooltip.
Evaluation per country with tool tip